AlWajba Dairy 
VISUAL IDENTITY& PACKAGING
Alwajba

, is an Arabic word which means "

Meal

" in English, and also it called in a popular place in Doha - Qatar,
Alwajba is a leading Qatar-based manufacturer specialized in the production, processing and packaging of dairy, juice, and cooking products.
​​​​​​​
I used green leaves in the logo as a symbol of nature .
As a result, we have created an interactive products with a unique customer experience. A design solution with a strong merchandising feature and game factor, as well as its unique form of presentation, gives the product the competitive advantage, used for successful introduction to the market.

AlWajba

has about 19 products like : Cow Milk - Goat milk - Camel Milk - Cow laban - Goat Laban - Yogurt - Greek yogurt - Kerthy - Ghee - and about 5 kinds of juice in 2020 and will be 50 at the end of the year​​​​​​​.
AlWajba Dairy

is a conceptual project for dairy products, including milk, Laban and yoghurt. The word "

AlWajba

" in the product's title is used to stress out uniqueness, freshness and high quality guarantee. Qatari fine products that reveal local gastronomic treasures should have a contemporary, sophisticated face that stimulates added interest and manages to distinguish them among others for providing delicacies of Gulf origin.
Video Producer :

Be Creative Agency
The First product
for AlWajba dairy
It was a test for the Qatari market, as

Al-wajba Dairy

released its first cream cheese product in January 2020 , within 5 months,

AlWajba

produced  what you will see next.
AlWajba

 distinguished by the variety of dairy products to suit the  Qatari heritage and also other tastes. 
We had attention to this topic in choosing the right colors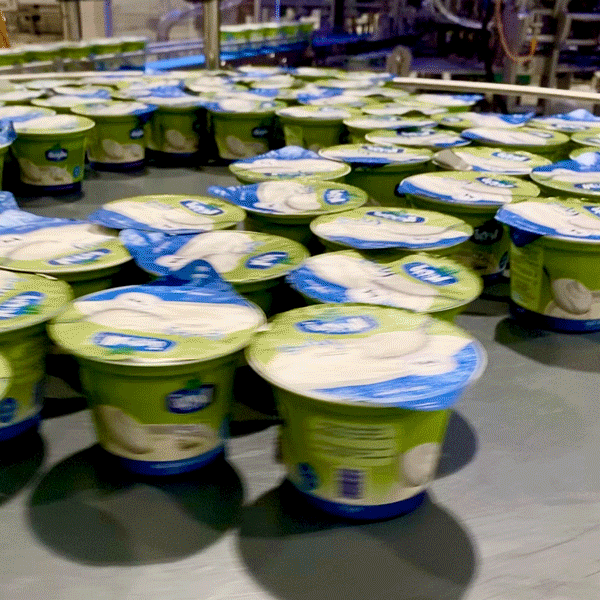 Taking into account the great variety of dairy products and its abundance on the retail shelves nowadays, eye-catching design and unique selling proposition of a product are an absolute necessity to stand out in the competition.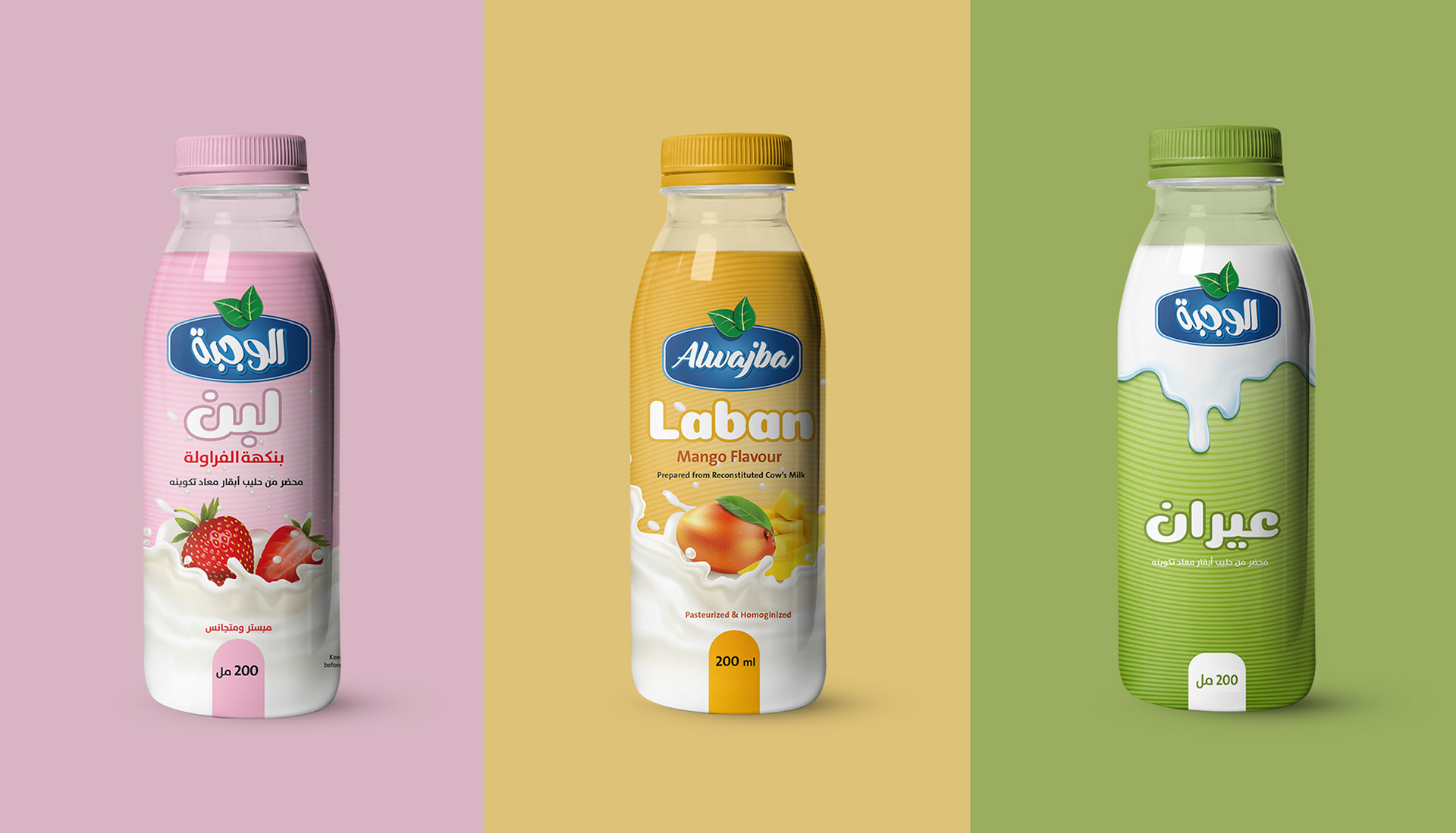 AlWajba Lawal Laban
is shaked laban with butter , the ancient people in the Gulf region used it in a primitive way, and now

Alwajba dairy

has returned to you with this unique type of milk with its new shape with two flavours .
Al Wajba dairy supplies almost hypermarkets in Qatar like : Carrefour , Lulu , Mera , Monoprix , Spar .. etc